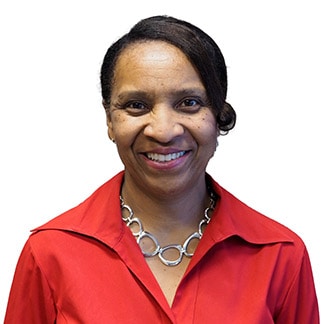 Meet Barbara Marshall, Director of Human Resources
Barbara Marshall is a solution-focused human resources professional with over 30 years of experience in the field.  She has worked in several different HR capacities in a variety of industries including over 20 years in the healthcare industry.  Barbara possesses experience in the areas of employee relations, conflict resolution, employee engagement, talent management, benefits and compensation administration, organizational design and risk/compliance management.  Smartlink is her third venture with a start-up company.
Prior to her position at Smartlink, Barbara was employed at Cardinal Innovations Healthcare Solutions where she and her HR Business Partners team played an integral role in two successful acquisitions/mergers which resulted in a 200% growth in the number of employees within a two- year period. Throughout her career, Barbara has led numerous HR initiatives constantly seeking ways to improve the company's bottom line and staff morale. She also serves as a mentor to others who have selected the HR field as their career.
Barbara has a B.S. degree from South Carolina State University in Business Administration.  She maintains certifications as a Senior Professional in Human Resources (SPHR) and a Senior Certified Professional (SCP).