One of the questions we often hear at Smartlink is, "Aren't you guys just doing RPA?" The answer is no. We're not just doing RPA, although RPA is undoubtedly the closest correlation to what we do. RPA is a toolset that you use to build integrations from scratch. SDC is a turnkey integration platform as a service (iPaas) designed specifically to handle the complexities of healthcare.
RPA isn't new to healthcare. In fact, RPA has demonstrated significant ROI in back-end office workflows such as revenue cycle management for years. However, RPA alone can't solve the industry's widespread interoperability challenge. We know. We initially tried to build out our integration solution – Smartlink Data Connector (SDC) – using a well-known RPA vendor and failed because it couldn't handle the complexities of EHRs. RPA platforms are generically designed to build UI integrations in any industry. They do not have any tools or capabilities necessary to handle the unexpected and complex behaviors of EHRs.
EHR complexity makes reliable UI-based integration at scale difficult to achieve.
Because of the EHR complexity challenge, achieving reliability with UI-based integration and doing so at scale is very difficult. While it's theoretically possible to fail your way to success and build UI integrations yourself using selenium or another RPA tool, it's not feasible. Hence, we went back to the drawing board, built SDC from scratch, and designed it with the necessary tools to handle healthcare's complexities. In contrast to other RPA tools, our secret sauce isn't just going through the UI. It's the ability to deliver rapid, bidirectional integrations through the UI that are secure, scalable, and reliable, as well as transform data into the receiving system's format of choice.
Let's take a look at the top six areas where SDC and RPA differ:
Speed:  With traditional RPA tools, each integration has to be built from scratch, making it a slow process. SDC, on the other hand, has a vast library of reusable assets across 90 EHRs, which enables Smartlink to deploy integrations much faster.
Reliability: RPA platforms experience high failure rates because there are no tools to handle the complexity and unexpected behaviors of EHRs. Since it was designed exclusively for EHR integration, SDC demonstrates low failure rates and is highly reliable. So much so that one of our CIO customer's called SDC his 'set it and forget it' solution.
Scaleability: The high failure rate and inability to manage EHR complexity make it nearly impossible to scale traditional RPA platforms. SDC has proven its ability to scale with over 500 integrations and counting. Smartlink's customers also benefit from the hundreds of live integrations we have in production. For example, if a significant upgrade or update breaks an integration with one customer's EHR, the fix is applied immediately when another customer is impacted.
Reusability: Since traditional RPA tools are not built for a specific industry, they typically have 'out of the box' reusable but generic components such as reading a CSV file or connecting to an SFTP server. These components are generally not built specifically for EHR/healthcare workflow requirements. They are built at a much more generic level that can be used across different sectors. SDC's reusable components are built specifically for EHR/healthcare workflows, significantly reducing implementation time. For example, SDC can be configured to download a C-CDA from a particular version of a specific EHR as a component and then reuse the component for every customer using that specific EHR version.
Customization: Although traditional RPA tools provide a lot of reusable components, more often than not, there will be a need to either extend or change the behavior of a reusable component. This is difficult to do with commercial RPA tools.  Due to the complexity of EHRs and the potential variability that can occur across implementations of the same EHR, SDC was designed for easy customization of reusable components.
Cost: Traditional RPA tools are expensive, and the labor cost for break/fix is high. According to Delloite, RPA vendors can charge anywhere from $5,000 – $15,000 per agent in addition to a hefty platform fee. One well-known RPA vendor charges a per-agent fee plus a $30,000 annual fee for their workflow management tool that oversees the agents.
SDC is an integration platform as a service, so pricing is based on the implementation time and ongoing fractional agent and platform usage.  This is a much more affordable pricing model for most customers.
Data Transformation: One of the biggest differentiators between SDC and RPA is SDC's broad data transformation capabilities. Once extracted, SDC can transform data into interoperable healthcare standards such as FHIR, CCDA, or HL7 and insert it into any system. SDC can even collate a subpar CCDA with discrete data and provide a "super CCDA" that is far more robust than the natively extracted one. This capability is especially beneficial to organizations exchanging data for value-based care initiatives. Traditional RPA tools do not have this capability.
Healthcare integration is hard.  By combining traditional approaches to integration, such as API and HL7 with UI integration, Smartlink can uniquely solve the vast majority of integration challenges and do so affordably.  For more information about how we can help, contact us at info@smartlinkhealth.com or 877-502-3067.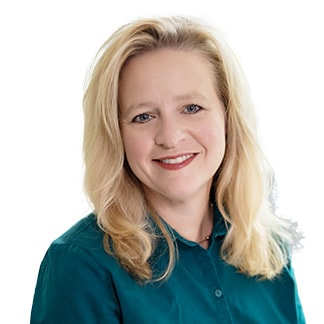 Ginny serves as Smartlink Health's Chief Commercial Officer and is passionate about 'all things healthcare'. Part strategist, part hands-on tactician, Ginny possesses a unique blend of marketing, sales, and value-based reimbursement expertise. When she's not in her office, you'll find her on the tennis courts or hanging out with her husband and daughters.