As the primary caregiver for my aging parents, one of my biggest frustrations is the lack of care coordination between healthcare providers. It falls on me to notify the primary care physician, cardiologist, and neurologist when one of them is hospitalized. And it's my time that's spent filling out countless new patient forms for every new ambulatory provider or emergency room visit. That's why I'm incredibly passionate about EHR interoperability and the critical need for accurate data to be available at the point of care. It's also why I'm proud to work for a company that specializes in overcoming the barriers of traditional EHR integration. 
It isn't easy. The one thing caring for aging parents and EHR integration have in common. 
Caring for aging parents isn't easy. Neither is EHR integration. As a clinical social worker who left direct patient care for the healthcare software-as-a-service world, I understand providers' data sharing challenges. Our healthcare industry is like the ocean with thousands of care islands. Each of these islands has a different way of operating, often including a different EHR.
Since 2006, I've lived in the trenches of the digital health revolution and journey to value-based care. I've watched the continuous evolution of legislation and technology to meet the growing demand for better care outcomes and lower costs. I've witnessed the births (and some deaths) of health information exchanges (HIEs) and walked through every painstaking stage and acronym of Meaningful Use, from HL7 to FHIR and everything in between. I've stood year after year at the interoperability showcase at HIMSS and picked up bags full of swag from the booths of countless telehealth, population health management, RPM, and EHR vendors. Still, after all this time, legislation, and taxpayer dollars, I and family caregivers like me – more times than not – transport the patient information from one care setting to the next.
The barriers to EHR interoperability are more than just technology.
There's no doubt it's frustrating. Still, I remind myself of what a colleague said many years ago: "Transforming a system built on paper into one that is fully electronic and interoperable is like a cruise ship doing a 360-degree turn." And the challenges aren't strictly technical. Fee-for-service needs to continue to shift to value-based care. Partnerships between providers and payers need to continue to forge. And although the Cures Act is a huge step forward, information blocking is still alive and well and must completely stop.
In the meantime, here are three suggestions for my fellow caregivers that have helped me better manage my parents' data:
Take a picture of the New Patient form as soon as you complete it at the provider's office and add it to your Favorites. This way, you can easily access it when faced with the need to complete the next.
Keep a list of your parents' date of birth, Medicare, supplemental insurance, social security numbers, and current medications. This information is super helpful to have on hand in an emergency. I keep these in a Note on my iPhone.
Gain permission from your parents to set up and access their patient portal records and store the passwords in your password keeper. My parents have permitted me to use my email address instead of theirs when setting up their accounts. This way, I'm reminded of appointments and often can check in for the appointment ahead of time. It also allows me to update information and even correct it. On a side note, I recently took my mom to a dermatology appointment. I was amazed at the number of older adults sitting in the waiting room, struggling to check in via the patient portal. They were very frustrated and angry. One of them said, "Go back to paper. It was much easier, and it worked fine." Technology can improve efficiency and reduce overhead expenses, such as additional front-desk staff. However, it's essential for physicians who see geriatric patients to meet their needs first. Consider hiring a student to help assist those patients.
Innovative partnerships are the key to success in healthcare data exchange.
Although the process is slow, I'm confident that one day our health records will be as secure and accessible as our financial records. To achieve this, we need innovation and partnerships. If your organization – ACO, CIN, HIE, or health IT vendor – is looking for a way to reduce the cost and time of EHR integration (without the involvement of the EHR vendor), our team can help. Feel free to contact me at april.koontz@smartlinkhealth.com. I'd love to understand your challenges better and explore how Smartlink can help.
And to my fellow family caregivers: we must care for ourselves to best care for others. Sharing our stories is one of the most effective ways to do that. Let's connect; I'd love to hear yours!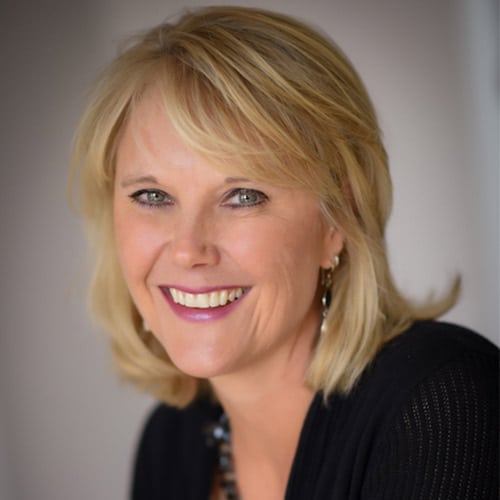 April is the Sr. Product Marketing Manager for Smartlink Health. She's a clinical social worker who's passionate about health IT, behavioral health, coaching family caregivers, and helping people have meaningful conversations about end of life planning. Oh, and she's a songwriter, too.