Overseeing the daily operations of six primary care clinics and a care management company keeps Jonathan Fowler, the vice president of operations at Cary Medical Management (CMM) understandably busy. Thankfully, Jonathan had the time to talk about CMM's recent decision to integrate their transitional care management platform with North Carolina's NC*Notify, a no-cost subscription-based service that is part of North Carolina's state-designated HIE, NC HealthConnex. The service notifies providers across the state as their patients receive care outside of their facility or EHR network.
Jonathan, before we dive into the reasoning behind the integration with NC*Notify tell me about Cary Medical Management and your role there. 
Sure. Cary Medical Management is a physicians management service organization (MSO). I started as the VP of Operations in February of 2021 when we had one flagship clinic, which is Generations Family Practice. Throughout 2021, Generations acquired five more clinics. So now I'm the top-level operations lead for the six clinics under what I like to call the 'Generations Family of Practices'. We also acquired a care management company in 2021, which falls under my operational purview. The name of that organization is Managing Care Solutions. 
My primary role is to continue building a family of practices that is effective at providing care to their respective communities, and that maintains a cash flow positive status on a day-to-day basis. I spend a lot of time assessing the details of our daily operations and working on value-based contracting initiatives with payers to generate additional revenue or diversified revenue through shared savings and incentive programs. 
How does NC*Notify fit into your value-based goals as an MSO?
Well, we know that somewhere between 1-5% of all of our patients are going to typically create 50% of our total cost of care. And those patients are easily identified because they're in and out of the hospital cost center. If we can get someone to engage with that patient immediately upon discharge, in what is one of the more vulnerable moments in their lives, then we can do things like reconcile medications, head off affordability issues with those medications, ensure any post-surgical needs are being addressed, and more. Obviously, the goal is to get the patient back into the primary care setting, which is the most affordable line of business in all of U.S. healthcare, as soon as possible. The more services we can render in the primary care setting, the more successful we are in our value-based contracts. NC*Notify is what helps us accurately identify who's been in the hospital. 
Why are you using NC*Notify instead of a traditional Admission Transfer Discharge (ADT) feed?
Great question. Instead of it being an ADT from just one hospital, it's an ADT from the North Carolina Health Information Exchange that includes 140 hospitals across the state. Plus it's a no-cost service, and you certainly can't beat that when an interface to each individual health system typically costs $5k-$10k, plus 10-20% of that initial cost in annual maintenance and support.
Are there other benefits to using NC*Notify?
Before NC*Notify, we hadn't been able to capture all of the discharges. In fact, one of our clinics realized that 40% of discharges were not readily available in the hospital EHR portal compared to NC*Notify. I'd say that's a dramatic improvement.  
Also, the data in NC*Notify far exceeds what we've ever received from ADT feeds or EHR portals from individual hospitals. EHR portals don't have the same information as an ADT feed, so you get a ton of unnecessary information that you have to weed through to find your actual inpatient discharges.
The bottom line from my perspective is it's expensive and complicated to set up individual ADT feeds with hospitals or subscribe to other discharge ADT feeds like Patient Ping, and at the end of the day, you still don't get the information you need at the right time. NC*Notify is an elegant fix to this problem across North Carolina primary care practices. 
So NC*Notify is essentially a "one stop shop" for all the ADT information that you need, which is great. What challenges did you experience with NC Notify that led you to implement Smartlink Data  Connector (SDC)?

Just like with any technology system, NC*Notify isn't perfect and it's not as user friendly as one would like it to be.  For example, it only provides 1000 lines of output if you're exporting notification lists but we get tens of thousands of notifications at our large family of practices. Also, when you log in to the user interface it's a bit difficult to see the forest for the trees. You have to access NC*Notify under a drop-down menu in the NC HIE portal (aka NC HealthConnex). The system then forces you to close the notification interface entirely to look the patient up in the health exchange and find the discharge summary, current medication list, and/or other pieces of critical information. With Smartlink Data Connector (SDC) we solve these issues completely by getting the notifications and taking action to get the relevant information automatically. 
Can you describe how your SDC integration with NC Notify works?
So the cool thing about the SDC integration is that it interacts with NC*Notify like a regular user, through the user interface, except it's able to get to data that would take a regular user a significant amount of time to find and download. 
SDC logs in and extracts the full volume of notifications, which takes care of the 1000 record threshold issue. Once it has the notification list, it then goes in and extracts all of the available discharge summaries and patient records for the specified patients. Once this is complete, it parses the longitudinal patient record, extracts the most recent medications, diagnoses, and progress notes, and delivers that data directly into the patient record in our transitional care management module. 
What benefits have you seen from the SDC integration between NC*Notify and your transitional care management system?
The integration makes it significantly easier and faster for our care management team to engage with the information and the patient. It saves a huge amount of time by eliminating the manual effort of our team members manually logging into NC*Notify and downloading information on each patient one at a time, then sorting through a plethora of information to find what's relevant.  
For more information about the North Carolina HIE's NC*Notify subscription service, click here. If you're interested in exploring how Smartlink Data Connector can help you integrate NC*Notify with your EHR or other core operational system, email info@smartlinkhealth.com.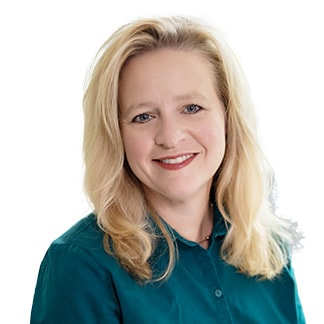 Ginny serves as Smartlink Health's Chief Commercial Officer and is passionate about 'all things healthcare'. Part strategist, part hands-on tactician, Ginny possesses a unique blend of marketing, sales, and value-based reimbursement expertise. When she's not in her office, you'll find her on the tennis courts or hanging out with her husband and daughters.