If anyone knows almost every operational aspect of the healthcare industry and what it needs to function effectively, it's Todd Stack. Todd has seen the ins and outs of medical procurement and distribution from every angle. He was the hospital materials manager for a multi-hospital system, the manager of medical procurement for the country's second-largest group model HMO, and has spent the last 25 years in various positions across Henry Schein, Inc.(HSI), a Fortune 500 company and largest distributor of healthcare products and services to office-based dental and medical practitioners. Todd is now the general manager of Henry Schein Medical's solutions portfolio. I learn something new every time I speak with Todd and was delighted that he agreed to share his insights regarding the successful adoption of new healthcare solutions and the importance of EHR integration.
Tell me about your role at Henry Schein and the health IT solutions that your team provides for your customers.
I'm the general manager of the Henry Schein Medical Solutions portfolio. While our main sales force typically focuses on medical-surgical equipment, lab, and pharma, my team aims to bring value-added clinical, financial, and operational solutions to our customers across medical and dental. Sometimes that's hardware; sometimes, software; and sometimes, it's services. My team is an adjunct to the sales team. We are very selective of the solutions that we bring to the table. Right now, we have around twenty in our solution portfolio with the goal of making an impact clinically, financially, and operationally.
What is the vetting process for solutions that have been approved for your solution stack?
There's a stringent process and diligence team that brings new solution opportunities to the table, and we meet and review to determine whether or not the proposed solution makes the cut. After that, we go through a thorough vetting process that includes SOC2 or HITRUST validation for IT and a lengthy and timely supplier agreement on the financial side of the equation. We have belts and suspenders in a suit of armor related to legal and regulatory compliance. If they make it through the Schein process, if you will, we move into a pilot program. We have several pilot teams that test the waters. They look at things like, 'What does this actually look like from the street level?', 'How are our customers going to react?', 'What are the objections?', 'What does the sales team think?' etc., and depending on the degree of success we have, we move to a national launch.
You've worked with Health IT for a long time. Why is integration so important for the successful adoption of Health IT overall and the solutions you provide?
Most of the solutions or equipment that we bring to the table require interoperability. Any software or hardware solution that is involved in caring for a patient needs to have access to some level of information on the patient. It could be as simple as demographic information, or in some cases you may need clinical information on the patient like their diagnoses and medications. Without EHR integration, it's a manual process to add patient data in order for the solution to be used.  Also, any information that is gathered on that patient during the use of that solution needs to find its way back into the EHR.  So the reality is that it's very hard to successfully deploy a value-added solution without bidirectional EHR integration. And that's clearly been a struggle in the healthcare industry for quite a few years. There are ways to be able to integrate devices, but as we expand our footprint with software, there are more and more ecosystems that need to talk to one another. And that can be rather expensive and time consuming to do on a one-to-one basis.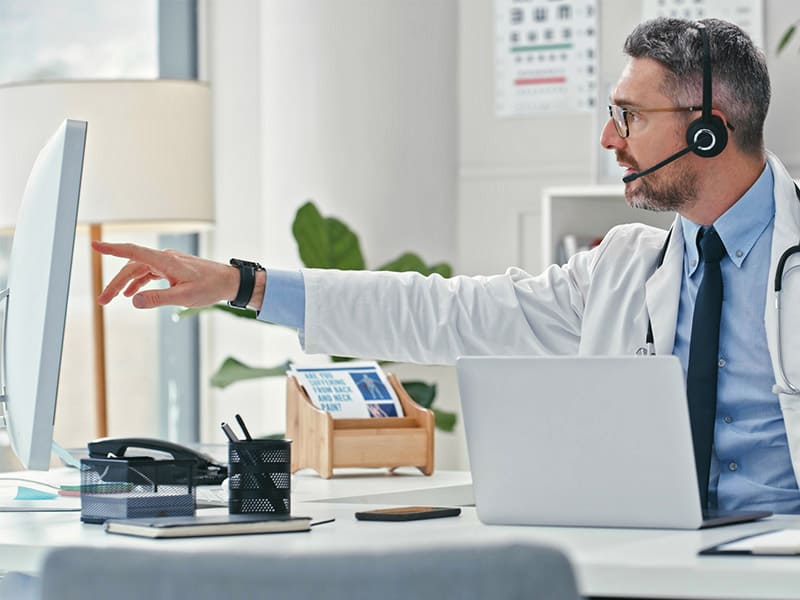 Historically, how have you accomplished EHR integration for the solutions that you provide?
Typically, we would work directly with the EHR vendors on a one-to-one basis, which was fraught with its own challenges. You have to try to fit everything in on their timeline (the integration has to fall into their release schedule, which is quarterly, at best). And they're typically significantly more expensive for anything you want to do. With a portfolio of twenty solutions, compounded by the sheer number of EHR vendors, this just wasn't a sustainable business model for us and for our customers.
To get around this, we investigated third-party services to provide the integration and quickly learned that, in many cases, it was very similar to working directly with EHR vendors. The cost was easily up to 80 or 90% of what we would spend with the EHR vendor, and the timeframes were not significantly better, either. So that wasn't really a good solution for us or our customers either.
Can you talk a little bit about some of the customer experience challenges that you have  experienced in the past with EHR integrations?
On the customer side, it was a heavy lift. You needed the commitment to have someone involved not only on the IT side of the equation but also on the clinical side to validate the data being passed and how it impacted the workflow. So it required a high-level buy-in from the customer at several levels. There was also a significant amount of time going into understanding, planning, and ultimately rolling out the solution. The time frame for implementation could easily be 4-6 months or longer. That's a long time to deploy a solution, which in many cases, is going to be a new service line that's going to generate revenue. Customers don't like to wait that long after they've made a decision to move forward.
We've been working together now for about three years.  Can you tell me how you found Smartlink and why you decided to partner with us?
We were looking for a solution that was faster to implement, low effort for our customers, affordable, eliminated the need to work with EHR vendors directly, and flexible enough to integrate in dozens of different ways. We were looking for something that I honestly didn't think existed. We searched high and low for a better option and Smartlink was actually referred to us by another partner.  It almost seemed too good to be true at first, but when we got under the covers and really understood how Smartlink's approach to integration is different, we could immediately see how this could solve our challenges. Integrating with an EHR through the user interface is really innovative and makes all the sense in the world. 
At this point we've done dozens and dozens of integrations that typically are happening in less than 40 days, with no heavy lifting on the client side. It's really just getting credentials so that Smartlink can connect to their system, validate, and test the integration. And literally in 40 days or less, we have a bi-directional connection that's passing discrete data that allows us to perform the services required for many of the solutions we provide today. And now we're offering SmartLink as a standalone service as well, outside of an equipment or software sale, to facilitate other EHR integrations for our customers. 
Based on your experience over the last few years, what is the biggest benefit of Smartlink integrations for Henry Schein customers?
It's twofold. It's speed and ease of use. The fact that it's done in less than 40 days, at a fraction of what it typically would cost directly through the EHR vendor, has been significant. Ease of use, meaning both that the level of effort for our customers is close to zero, and ultimately it's easier then to deploy the value added solution that they are integrating with the EHR. Providers don't want to log into different systems, even if it's for a couple of weeks or months. We see a plethora of standalone solutions and apps, which are all well and good. And they certainly bring value. But it's troublesome if I'm a provider and have to log in to multiple places to access the data. It's meaningful and valuable to be able to adopt a solution that improves care but doesn't disrupt the entire workflow and essentially let's me work inside my EHR, but still gather data from other systems and devices and create a billable event.
Last but not least, what would you say is the greatest benefit that Henry Schein offers to the healthcare industry?
Well, a couple of things. I think we do distribution really, really well. That's our bailiwick. But I think the differentiator we bring to the table includes the solutions portfolio and Henry Schein financial services. These really provide significant benefits to practices and providers. And the fact that we do all of these things across pretty much every market segment in healthcare is huge. We do lots and lots of business with Integrated Delivery Networks for example. We're not selling to the acute care portion and driving a tractor-trailer to the hospital loading dock. We're selling hundreds of thousands of products, services, and solutions to the hundreds and hundreds of practices that they own or manage. And that runs across multiple market segments into urgent care, large practices, independent practices, sports medicine, schools, universities, and even correctional facilities. There are very few market segments that we don't touch. 
For more information about the clinical, financial, and operational solutions offered by Henry Schein Medical, visit www.henryscheinsolutionshub.com. If you're interested in learning more about how Smartlink can help solve your integration challenges, send an email to info@smartlinkhealth.com.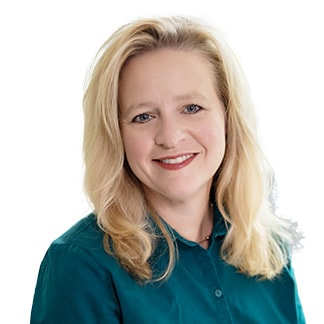 Ginny serves as Smartlink Health's Chief Commercial Officer and is passionate about 'all things healthcare'. Part strategist, part hands-on tactician, Ginny possesses a unique blend of marketing, sales, and value-based reimbursement expertise. When she's not in her office, you'll find her on the tennis courts or hanging out with her husband and daughters.