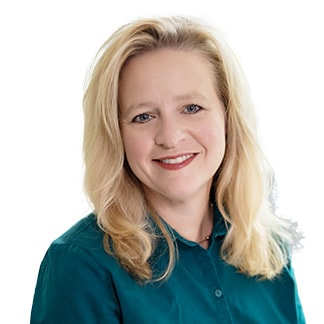 Meet Ginny Mahaney, MBA, CCO
Ginny has over 20 years of experience in sales and marketing, with deep expertise in differentiated positioning and growth strategies for B2B companies. In her most recent role, Ginny served as Vice President of Marketing for Samanage, where she managed the transition of the marketing function from Israel to the U.S. and revamped the marketing strategy, including rebuilding the team, updating the positioning, new brand building initiatives, and new lead generation programs. Her innovative growth strategies increased lead volume by over 50% and decreased cost per opportunity by 25%. Previously, Ginny served as the Vice President of Marketing and Product Management at Parata Systems, where she led the development of marketing and product management teams and launched a new customer acquisition strategy, contributing to YOY growth of 85% in the company's key product line. She has also served as the Director of Marketing, Acute Clinical and Business Solutions and Director of Marketing, Customer Segment at Allscripts and Global Director of Online Marketing for Qlik.
Ginny has a B.A. from The Pennsylvania State University and an MBA from Duke University.