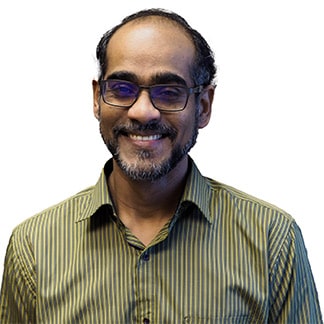 Meet Naveen Vangipurapu, VP, Implementation & Development
With over 20 years of experience, Naveen heads implementation and software development for Smartlink Health Solutions. He is a results-driven professional who excels at managing, leading and architecting projects, collaborating with project teams, interfacing with clients, and developing and deploying technology to build successful solutions. Previously, he was a senior consultant and did various projects at Connecture, BCBS of Michigan, Mississippi and North Carolina. As a senior consultant, he had significant contribution in interfacing with the legacy applications, migrating to open source solutions and streamlining the product release process.
Naveen has a Masters Degree in Computer Science & Business Administration from NC State University.