SiteClear™ Contact Tracer
The easy way to contact trace.
Health departments across the country are hiring hundreds of people to manage contact tracing for COVID-19, but it's not enough.  The only way to scale contact tracing to a level necessary to combat the pandemic is to automate as much of it as possible. SiteClear™ Contact Tracer provides digital contact tracing that can easily integrate with case management systems, enabling health departments to scale much faster and meet the needs of the community.
Flexible, customizable contact tracing.
SiteClear™ Contact Tracer is a web-based contact tracing portal. Customizable contact tracing questionnaire's are easily shared with individuals electronically or via text. It integrates rapidly with any system, enabling users to initiate contact tracing from within their case management system. All captured data is then added into the individual's contact record in the case management system.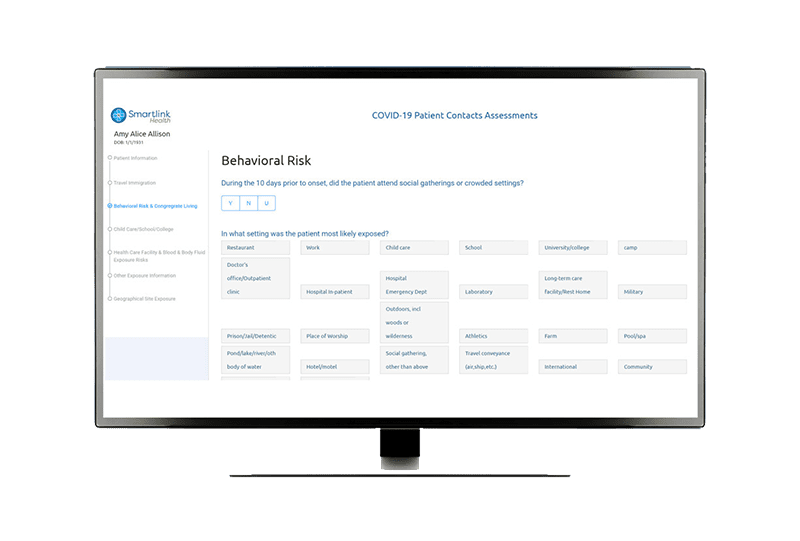 Integrate SiteClear with your case management system in a matter of weeks, possibly days.
Contact us today at 877-502-3067, info@smartlinkhealth.com, or simply click the Chat button below.