According to the Oxford Language Dictionary, innovation means making changes in something established, especially by introducing new methods, ideas, and products. Few healthcare organizations have embraced innovation in care delivery like Cary Medical Management (CMM). CMM is a physician management services organization based in Cary, North Carolina. Its innovative use of technology to maximize the impact of the state health information exchange (HIE) was recently recognized at the International Leadership Foundation-NC Chapter Annual Event, where the CEO was the recipient of two distinguished awards.  
One of these awards, a "Certificate of Special Recognition," was presented by The North Carolina Speaker of the House of Representatives, Tim Moore, for '…your leadership in Cary Medical Management's pioneer endeavor to utilize the State's Health Information Exchange to positively impact the health of our citizens."
A Goldmine of Data: Health Information Exchange Benefits Are Real
The HIE, known as NC Health Connex, is the first state HIE with a government mandate for healthcare providers to connect. As of 2022, it has 11,000,000 patients, 7100 connected healthcare facilities, including 140 hospitals, and connections to over 20 connected border and interstate HIEs. 
CMM's executive team recognized the goldmine of data sitting in North Carolina's HIE. However, the challenge with that amount of data is that it's not digestible by physicians without intelligent filtering, and it needs to be available in the EHR at the time of the patient appointment. With that in mind, CMM partnered with Smartlink to bring relevant data into the physician's EHR workflow. 
3 Ways to Maximize the Impact of Your HIE
By leveraging the Smartlink Data Connector (SDC) solution, CMM was able to leverage the data in the HIE in the following 3 ways:
Efficient Delivery of Transitions of Care Services:

Enable CMM's clinics to directly receive hospital discharge notifications and relevant clinical information from NCHealthConnex. These notifications enable CMM's case management team to reach out to patients immediately after hospitalization with the pertinent information in front of them. Patient outreach improves medication reconciliation and helps ensure patients understand the discharge instructions.

Improve care quality and risk:

Automatically compare the diagnosis codes in their clinics' EHRs to those in NCHealthConnex before a patient visit.  The diagnosis codes only available in NCHealthConnex and considered more severe are then added into the individual patient records in the EHR. Having all the relevant diagnoses available ensures the medical staff can provide the highest quality and most appropriate treatments, helps physicians allocate additional time to patients with complex conditions, and helps address risk.

Reduce the risk of drug to drug interactions (coming soon):

CMM is now working with Smartlink and NCHealthConnex for another high-impact project – drug-to-drug interaction. The FDA cites studies showing that 7,000 to 100,000 deaths occur annually in the US from serious drug interaction events. Pilot results from this project have already demonstrated a tremendous opportunity to reduce the risk of patients experiencing potentially harmful drug interactions.
Maximizing the impact of state HIEs is critical to improving patient care.
Innovation is critical to moving the needle on the cost and quality of care, but it all hinges on the ability to share data with EHRs without the cost, time, and limitations of traditional approaches to integration. Smartlink is excited to work with customers like CMM every day to help bring innovation into the day-to-day practice of medicine.  For more information on how Smartlink can help solve integration challenges for your organization, contact us at info@smartlinkhealth.com.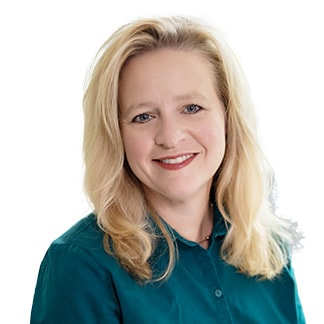 Ginny serves as Smartlink Health's Chief Commercial Officer and is passionate about 'all things healthcare'. Part strategist, part hands-on tactician, Ginny possesses a unique blend of marketing, sales, and value-based reimbursement expertise. When she's not in her office, you'll find her on the tennis courts or hanging out with her husband and daughters.