Telehealth. Pre coronavirus it was a 'maybe we'll use this occasionally' technology. Now it's become a 'we can't continue caring for our patients without it'. Gone are the relational, security, and cost barriers that made telehealth more like a slow moving train rather than the rocket it is now. We've entered a new era of virtual medicine and it's highly doubtful we'll ever go back.
Prior to March 6, 2020, Medicare would only cover telehealth in certain instances and locations. Now, the Coronavirus Preparedness and Response Supplemental Appropriations Act and Section 1135 waiver has opened the door to Medicare reimbursement for a wide range of telehealth visits in the patient's home, including the Annual Wellness Visit (AWV). As devastating and scary as COVID-19 has been, perhaps there are a few silver linings. I'd argue that at least one of them is the impact this waver has had on primary care teams and their ability to provide more proactive care to patients remotely.
AWV's via Telehealth Addresses Barriers for Patients and Providers
The Medicare AWV is a free, evidence-based preventive service that involves the completion of a health risk assessment and the creation of a personalized prevention plan. Since the launch of the program in 2011, the AWV has been highly underused by both patients and providers. Most patients aren't aware of the AWV's existence and those who are often don't understand why they can't get prescriptions refills or address other issues in the same visit.  This lack of understanding can put providers in a difficult position. Additionally, most providers have extremely busy practices just focusing on treating "sickness".  The AWV represents a complete paradigm shift in the way they've been trained to practice medicine, and they may not have the time or desire to make this change.
With the increased adoption of telehealth, many of these barriers are now lifted.  Now is the perfect time for AWVs and telehealth to marry.  Physicians can essentially get paid for ensuring their patients are well and offset the revenue losses from decreased patient visits due to the pandemic. And all of this can happen via a mobile device or desktop screen. (Fortunately, older generations are quickly adopting video calling in order to connect with their families).
If you'd like to learn more about how to incorporate AWVs into your practice, send an email to info@smartlinkhealth.com.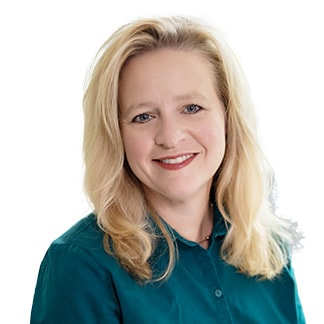 Ginny serves as Smartlink Health's Chief Commercial Officer and is passionate about 'all things healthcare'. Part strategist, part hands-on tactician, Ginny possesses a unique blend of marketing, sales, and value-based reimbursement expertise. When she's not in her office, you'll find her on the tennis courts or hanging out with her husband and daughters.