Smartlink QualityView can pull in any data source, such as claims, EHR, and HIE data to help you monitor quality performance year-round.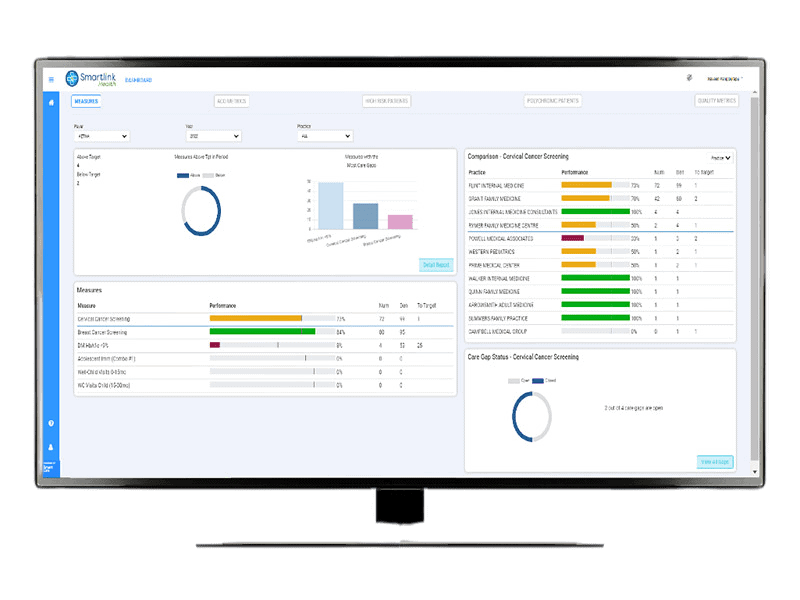 Visual quality performance by payer, measure, or practice with QualityView.
Do you have a data gap or a care gap?
Often a care gap is closed but still shows as open because of a data gap in claims or the feed from the EHR's API. Getting deeper data to determine if there's truly a gap is a significant challenge, and EHR data via APIs often lacks key data points such as the date of service.
Smartlink Data Connector can close data gaps. By accessing deeper EHR data via the user interface, SDC provides a more comprehensive picture of your HEDIS performance.
Care gaps identified in the HEDIS dashboard need action. Send your team the care gaps that need to be closed via flat file or insert them into the EHR clinical workflow with SDC.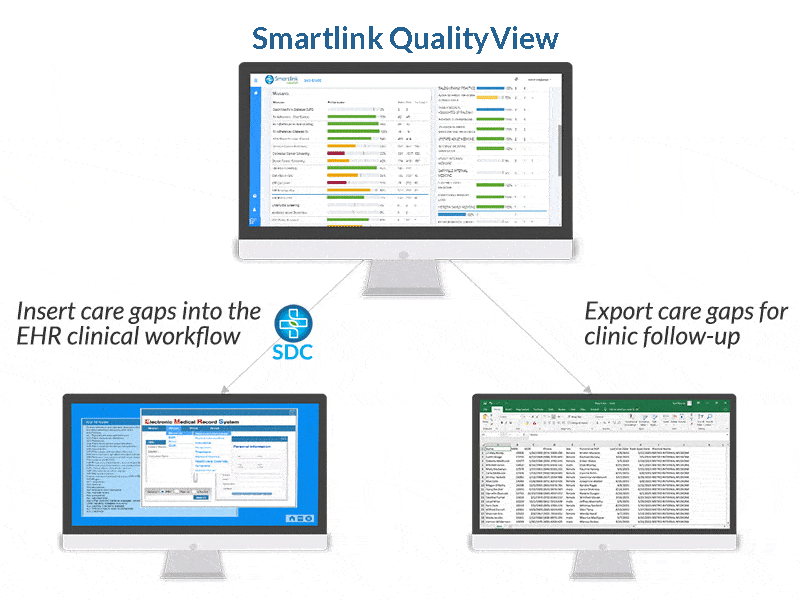 Watch Your Care Gaps Close and Quality Performance Improve
Contact us today at 877-502-3067 or info@smartlinkhealth.com and get your HEDIS dashboard up and running.